Core Chiropractic Reviews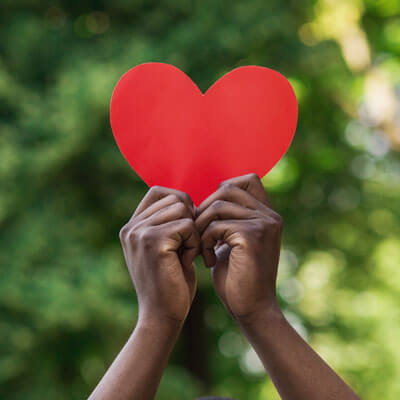 What Our Peterborough Patients Say
At Core Chiropractic we love when patients share with us their feedback and comments after chiropractic care. Please read our patient testimonials below to see what other people have achieved through their tailored treatment plans with us.
Share your stories too! Click here to send us your feedback so that we can help to spread the word about the benefits of natural chiropractic care.
For more information or to schedule an appointment contact us today.
---
Great friendly environment and very professional service. So happy to have found this practice!

Music in the office was very good, I need to follow that playlist!. Overall great atmosphere, very clean and welcoming, all staff were friendly and smiling. And I especially appreciated the efficiency and timeliness of the appointments, as my visits are during my lunch hour.*

I am very happy with the professional and friendly care that I am receiving, finally there is hope for me to get on the road to feeling better! Thank you!

I'm impressed with Dr. Owens approach to her chiropractic business. She is informative, knowledgeable, thorough, sincere and sensitive. I felt comfortable and relaxed in our first consultation. Looking forward to feeling better soon. Thank You.

Overall fantastic experience, would highly recommend to others.

The personal touch and respect for patients' time is wonderful. Already feel comfortable and part of the "family" after the first few visits. The office environment is very homey, relaxing and welcoming.

This was our first time time seeking chiropractic care for our 7 year old son. The office welcome was warm and comfortable for our family and Dr. Owen's was knowledgeable, reassuring and had a patient and gentle child friendly approach with our son. Thank you Dr. Cathy.

Love the acupuncture treatments as well as chiropractic treatments. The staff and doctors are amazing!

Very pleased with my first visit.

Cathy is amazing! Her care and compassion were so important to me. I really feel like she's a partner in my health. Thank you!

Very pleased with the professionalism of this office. Looking forward to living a more pain free life.

Yes, excellent care and tracking was true my first visit and continues to be true after over 20 years!!

I had Catherine work on me years ago and had not been able to find that magic touch else where when I tried to find someone closer. Thank you for taking me back.

Awesome first exam. I'm already feeling a difference.

Very grateful for the patience, understanding and genuine care. Most importantly, I feel so much better!

I have never felt so blessed to come to this office and feel so welcomed. I have hope again that I will achieve wellness. Thank you so much.
---
Thank You for Helping Me During COVID-19
I was a new patient, could barely walk, and had a lot of knee pain. After 2 adjustments I was so much better, able to walk almost pain free with just a small limp. I expect after my course of treatment to have full mobility. Yay! I can't thank you enough!
- Ruth P.
Feels Like A Miracle
I brought in my 8-year-old because he had been wetting the bed forever. We had been to our family doctor and tried alarm training but nothing worked. I was unsure if chiropractic adjustments would help but I was feeling desperate. Well, after our second appointment he was dry. We have been seeing Dr.Owen's for almost a month now and he has only been wet 3 times. For me this feels like a miracle. We are very grateful for Dr. Owen's knowledge and treatment.
- Alix T.
In Good Hands
My condition was physically, mentally and emotionally debilitating.
Prescribed medications were masking the symptoms but I needed long-term stability so I sought out alternate care and found Core Chiropractic.
Dr Owens listened, recorded my medical history, examined my physical condition and set out on a plan to treat the entire body which included recommendations for acupuncture and pelvic physiotherapy.
I am participating in life again without medication and look forward to even greater improvement. I am in good hands. Thank you!
- Donna S.
Compassionate and Thorough Care
I count myself very fortunate to have found chiropractor, Dr. Catherine Owens and subsequently, the other healing practitioners that make up the team at Core Chiropractic and the Healing Arts in Peterborough.
My body was literally seized up when I first met with Dr. Owens. I was recovering from surgery and extensive treatment for cancer. I went to see her because I was in chronic pain and had difficulty moving. Over the years, I have gone to several chiropractors and they were helpful, however none came close to providing the thorough, wholistic and deeply caring treatment I have experienced with Dr. Owens.
She truly treats the whole person not just the spine. It soon became evident that elements of my pain required something other than chiropractic and this is the beauty of her practice, Dr. Owens has partnered with like minded and skillful practitioners… massage therapy, acupuncture, Traeger, psychotherapy, physiotherapy and aroma therapy. They all work together to provide whatever care a person needs. There is no pressure to use the other therapies but they are available and work in an integrated way. My treatment currently involves chiropractic, massage therapy, acupuncture and use of essential oils, and it is working! I am getting my life back and am so grateful.
Finally, I want to express my sincere thanks and appreciation to Dr. Owens and the whole team at Core Chiropractic. You always go the extra mile and provide such a compassionate and positive environment for people to heal and be well. We are blessed to have you in our community.
- Liz
More Than I Expected
I can't begin to say how thankful I am to have Cathy to rely on for my chiropractic care. The experience, professionalism and overall caring was much more then I expected. Just like Humpty Dumpty, I feel confident that Cathy will put me back together again. Thank you.
- Todd W.
Friendly and Knowledgeable
Very friendly and knowledgeable staff no matter who answered my questions. I am very hopeful that I will find some relief to my long-term problem areas with continued treatment.
- Amy V.
Spinal Column and Nervous System
Dr. Catherine Owens and staff member Bonnie made my first visit to a Chiropractor a very positive experience. Dr. Owens took the time necessary to answer all my questions and educate me on the Spinal Column and Nervous system. She provided me with the knowledge regarding my condition and preformed a spinal adjustment that had me feeling immediately better. Her patience and professional approach, along with the welcoming atmosphere from the moment you walk in, is such a comfort and greatly appreciated.
- Donna C.
Client Centered Practice
A well developed orientation to the office and logistics, a through and informative assessment and a great adjustment. I left feeling better physically and appreciate the client centered practice. Thank you!
- Kim D.
Pleasant Experience
Dr. Owens is very patient and kind and she was able to adjust me in a way that put my mind at ease. I loved the use of essential oils during the appointment. It helped me to relax and made for an even more pleasant experience. Thank you for a wonderful first appointment!
- Tiffany S.
Passion And Kindness
The passion and kindness that Dr. Owens exemplifies in her practice is amazing. She really took the time to sit down and talk with me, not only about my well being and my treatment goals but also about my personal life and career aspirations. I always enjoy going to the chiropractors because I always feel better when I leave but Dr. Owens took the time to example to me and show me the difference that she was making in my well-being and the proper functioning of my body.
- Emily K.
---
Core Chiropractic Reviews | (705) 740-0101