Meet the 'Be Well' Team at Core Chiropractic
At Core Chiropractic we have a team of caring health professionals who offer a variety of holistic therapies. Call us or Click here to email us your questions!
---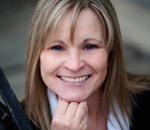 Lisa Ryan, R.M.T.
Registered Massage Therapist
(705) 740-0101
Massage Therapy is an effective and relaxing complement to chiropractic care.
---
Bonnie White — Office Manager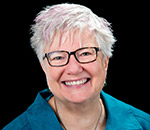 Bonnie has been working with Dr. Owens for over 25 years and is a highly capable and compassionate care provider in her own right.  Not only does she ensure that the business end of the clinic is efficient, she has a way of making our patients feel like she has all the time in the world for them.
She is responsible for the oasis of peace that many experiences in our office. Somehow, Bonnie can juggle the constant distractions of our reception room, answer the phone, fit urgent appointments into an already packed schedule, amuse children and infants while parents enjoy a few minutes of solitary treatment bliss, meet and greet and even shovel snow! Out-of-clinic hours, Bonnie is a network marketing professional with doTERRA.
---
Caleigh Boyle, Chiropractic Assistant
Caleigh has been working as a chiropractic assistant for Dr Owens (aka Mom) since she was 11. Her years of covering vacation time and being on-call for sick days gradually morphed into a part-time position. Cal's ready smile, outgoing nature, enthusiasm and quirkiness make her a perfect fit for the chair behind the front desk.
Caleigh has lived the chiropractic lifestyle virtually all her life, so she understands the value and importance of the nervous system and loves to observe how chiropractic improves quality of life for the patients at Core. Outside the office Caleigh teaches English as a second language, is an avid reader, creative writer, loves to spend time with her writer's group and enjoys organizing monthly creative events.
---