Meet Dr. Catherine Owens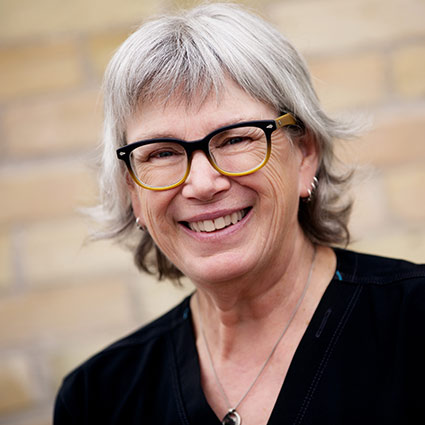 I had no idea how unwell I was until I began to receive chiropractic care as a freshman chiropractic student. The allergies, sinus problems, headaches and frequent colds that plagued me since age 5 were something I had come to accept as part of life. Weekly allergy shots, antihistamines and nasal spray kept the symptoms under control, so I could forget I was chronically sick. Imagine my surprise when I began to feel better…without the drugs!
I believe I was guided to chiropractic as a career. I had no experience of any health care beyond conventional medicine and no knowledge of chiropractic other than some vague association with quackery. Initially I was interested in sports medicine. Very early on in my sports medicine training, I became discouraged by the extremely limited opportunities for women in professional sports (remember, this was the 1970's). I decided to look for other opportunities in health care. A serendipitous meeting with a female chiropractor, who became my mentor convinced me that the emerging profession of chiropractic was for me!
A Chiropractic Education
After my undergraduate education at the University of Waterloo, I was accepted to Canadian Memorial Chiropractic College (CMCC) in Toronto. One of the first classmates I met at CMCC was the daughter of a chiropractor. She had never taken a prescription drug, never had surgery…not even a cavity… and never experienced so much as a headache in her entire life! I was intrigued and also inspired to learn more. I knew I had made the right decision to become a chiropractor.
As a result of my studies, mentors and experiences and my subsequent post-graduate specialty work in prenatal and paediatric chiropractic at Life University in Atlanta, Georgia, I have embraced the wellness model of chiropractic care.
I believe the body is a self-healing organism. We are born to be well. If we become unwell, it's because our innate self-healing mechanism is overwhelmed by some form or combination of stressors.
Those stressors could be physical, such as some type of injury–particularly to the spine and nervous system; chemical, such as diet, medication or environmental toxicity; or emotional/spiritual, such as depression, fatigue or worry. I attempt to address the whole patient, rather than the symptom.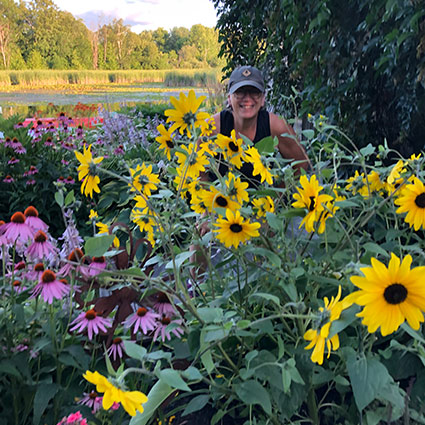 On a Personal Note
One of the reasons I was attracted to chiropractic was that it held the potential for me to balance my lifestyle. My family time is vitally important and I have been fortunate to be able to enjoy both a soulful career and raising three daughters with my husband, James. My personal pursuits include time with family and gardening. I am interested in everything to do with health, so most of my reading is wellness related, although I do enjoy some fiction and biographies. I love music and compile playlists for the office from my personal collection.
My husband James Boyle is an industrial and architectural designer and project manager. His company, Imagineers Ltd. did the design and project management for the renovation on our beautiful heritage building in downtown Peterborough.
Get Started Today
Enough about me! I look forward to learning about you! Chiropractic has so much to offer and the results are often surprising in their depth and scope. Contact us so we can help you take your first step towards better health.
---
Dr. Catherine Owens | (705) 740-0101